Every business reaches crucial junctures where a bit of financial fuel can make all the difference.
Maybe you spot an ideal new location but need working capital to cover the lease deposit and renovations. Or perhaps you have a once-in-a-lifetime opportunity to purchase game-changing equipment at a discount.
When pressing needs arise or growth opportunities knock, short-term business loans provide the fast access to capital that small business owners require.
In this comprehensive guide, we'll explore how securing the right short-term financing at the right time can propel your enterprise forward and upward on the road to realizing your full potential.
Definition, Meaning & Managing Small Business Finance
What The Experts Have To Say:
According to entrepreneur and investor Mark Cuban
"Short-term loans can be a great way to get the capital you need to grow your business. They can help you take advantage of opportunities that come your way, without having to wait for long-term financing to come through. However, it's important to carefully consider the terms of the loan and make sure you can comfortably meet the repayment obligations"
Business coach and consultant Melinda Emerson advises
"Short-term loans can be a good option for businesses that need to cover short-term expenses or take advantage of opportunities. However, it's important to carefully review the loan terms and make sure you can comfortably meet the repayment obligations. Consulting with a financial advisor can help you make an informed decision and explore alternative financing options if necessary"
Business consultant and author Barbara Weltman states
"Short-term loans can be a good option for businesses that need quick access to capital. However, they often come with higher interest rates and more frequent repayment schedules, which can impact your business's cash flow. It's important to carefully consider your business's financial needs and repayment ability before choosing a short-term business loan"
5 key takeaways from the article:
Short-term business loans provide fast access to capital (usually under $500,000) to be repaid in under 18 months. This temporary financing can help small businesses seize opportunities and meet pressing needs.
Many varieties of short-term business loans exist like term loans, business lines of credit, and merchant cash advances. Choose the type that is right for your specific needs and situation.
Short-term loans offer speed, flexibility, and potentially lower costs compared to long-term loans. They provide affordable financing for smaller or short-term business needs.
Even with imperfect personal credit, you can likely qualify for a short-term business loan by highlighting positive business financials and providing collateral/guarantees.
Approach short-term loans strategically, only borrowing what you reasonably need tied to clear business objectives and repayment plans. Used prudently, they can help propel success.
Short Term Small Business Loans 101: How a Short-Term Business Loan Works
Before diving into the nitty-gritty details, let's quickly cover the fundamentals of what short-term business loans are and how they work.
You can learn more in my recent article about How Do Small Business Loans Work?
Defining Short-Term Business Loans: What Are Short-Term Loans?
Short-term business loans offer financing in a lump sum that is repaid over a brief period of time, usually 3 months up to 18 months. This provides quick access to capital for your immediate needs, making them ideal for pressing needs or smaller scale financing.
Compared to standard long-term bank loans, short-term business financing offers:
Faster Approvals: Get funded in days or weeks rather than months
Greater Flexibility: Repay quickly as circumstances change
Smaller Amounts: From $1,000 up to $500,000
Affordable Payments: Lower monthly payments spread over shorter periods
With short-term loans, small business owners get temporary access to capital for whatever needs may arise along their journey.
Accessing capital is often a crucial need for small business owners and entrepreneurs. Short-term business loans can provide financing to cover expenses, invest in growth, or bridge cash flow gaps. These loans typically have repayment terms of 1 year or less.
Some common types of short-term business financing include:
Term Loans – These lump sum loans have fixed repayment schedules of usually less than 18 months. Banks or online lenders provide term loans that can be used for various business purposes.
Business Lines of Credit – Revolving credit lines allow businesses to access funds as needed up to a set limit. Interest is paid monthly only on the amount used. Business lines of credit provide flexible short-term financing.
Merchant Cash Advances – These advances provide a lump sum in exchange for a percentage of future sales. The advances plus fees are paid back from daily credit card sales.
Invoice Factoring – Factoring companies purchase a business's outstanding invoices for a fee. This provides immediate access to cash flow tied up in unpaid customer invoices.
Equipment Financing – Lenders provide financing for new equipment purchases. Shorter term loans usually have lower rates than longer term equipment leasing.
The Small Business Administration (SBA) also offers short-term loan programs:
Choosing the right type of short-term business loan requires evaluating factors like urgency of capital needs, repayment ability, and borrowing costs. With numerous financing options available, business owners can access capital tailored to their specific situation.
The Benefits & How To Get a Short-Term Business Loan
Short-term business loans offer many compelling advantages:
Speed – Have funds deposited in days, allowing you to act quickly when opportunities arise.
Simplicity – The application process is streamlined and funding fast.
Flexibility – Repay the full loan anytime with no early repayment fees.
Cost-Efficiency – Pay less interest than you would on longer term products.
For small or temporary needs, short-term business loans often provide the most accessible and affordable financing solution.
Now that you understand the basics of short-term business loans, let's explore them in more detail so you can determine if they are the right funding option for your situation.
Cons of Short-Term Business Loans
While short-term loans can provide quick access to financing, business owners should also consider some potential downsides before obtaining this type of funding. After all, as a business owner myself for 30 years, I always used Ben Franklin's T-Chart Method to weigh the pros and cons of major decisions.
So in the spirit of presenting a balanced perspective, here are some cons to keep in mind with short-term business loans:
High interest rates – Short-term loans often have higher interest rates than long-term financing, increasing overall borrowing costs.
Frequent repayments – More frequent loan payments can strain cash flow for some businesses. Weekly or monthly payments may be challenging.
Cash flow impact – The repayment schedule and higher interest costs can negatively impact cash flow for companies with tighter margins.
Early repayment penalties – Some lenders charge fees for early payoff of the loan, reducing flexibility.
Increased risk – Additional debt boosts financial risk if the business faces hardship and struggles to repay.
Smaller loan amounts – Short-term financing and loans may have lower maximums than long-term loans, limiting access to working capital loans.
Short terms – Repayment periods of 6 months to 18 months may not suit some business needs.
Carefully weighing the pros and cons based on your specific situation is key. Consulting a financial advisor can provide guidance on the prudent use of short-term business loans and other financing options.
Finding The Right Loan Type For You
While they share common traits, short-term loans come in a variety of shapes and sizes. The key is picking the variety best aligned with your particular needs and circumstances. Use SuperMoney Business Financing engine to search and compare all of your business loans for you, in minutes.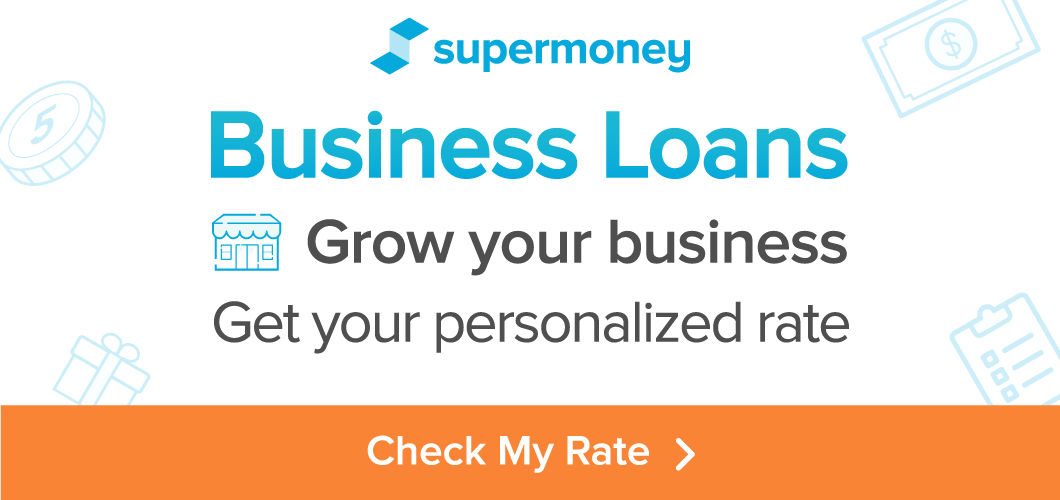 Exploring The Types of Short-Term Business Loans
Here are some of the most common short-term loan products business owners utilize:
Term Loans – Receive an upfront lump sum and repay it over 3-18 months through fixed payments. This straightforward loan works well for clear needs like equipment purchases.
Lines of Credit – Revolving credit lines allowing you to access funds as needed up to a set limit. You pay interest only on what you use. Flexible option for covering fluctuating costs.
Merchant Cash Advances – Receive a lump sum in exchange for a fixed percentage of your future credit card and debit card sales over the loan term. Easy application but higher rates.
Invoice Factoring – Sell your outstanding customer invoices to a lender in exchange for immediate cash. They collect the payments from your customers. Helpful for improving cash flow when customers pay slowly.
Equipment Financing – Borrow money specifically to purchase equipment, then repay it over 6 months to 5 years. Allows you to acquire essential equipment affordably.
With many loan varieties to choose from, you can select the exact right type to suit your situation.
Comparing Loan Interest Rates and Fees
Interest rates and fees vary greatly, from 4% up to 60% or more.

Factors impacting your rate include:

Loan Type – Merchant cash advances typically have the highest rates.
Your Qualifications – Better rates go to more creditworthy borrowers.
Loan Term – Longer terms often have lower interest rates.

Be sure to compare rates from multiple lenders to find the best deal. Avoid lenders advertising "guaranteed approval" or "no credit check" as they often charge exorbitant rates.
Understanding the rate framework helps you secure affordable financing terms.
Accessing Loans With Less-Than-Perfect Credit
Don't assume poor personal credit disqualifies you from short-term small business loans. Here are tips for getting approved even with credit challenges:
Spotlight your positive business financials rather than personal score. Many lenders focus primarily on business metrics.
Offer collateral or personal guarantee if possible to improve loan appeal.
Consider merchant cash advances – they care more about projected sales than credit history.
Seek out "bad credit OK" loan programs designed for those with blemished credit.
Get any erroneous issues on your credit report corrected to boost your score.
Continue working to improve your personal credit over time to open up better loan options.
While poor credit makes getting approved tougher, it remains very possible with the right lender and loan product. Don't let past mistakes stop you from getting the financing you need now to create future success.
Money Stash Reviews – Legit or Scam? Flexible Short Term Personal Loans

Calculating Your Optimal Loan Amounts and Terms
Doing some simple calculations helps ensure you borrow the ideal amounts with comfortable repayment terms.
Estimating Payments With a Business Loan Calculator
Loan calculators allow you to input details like:
Loan amount needed
Desired repayment period
Projected interest rate
It then outputs estimates for:
Monthly payment amount
Total interest costs
Overall loan cost
This helps determine affordable amounts and terms before formally applying.
Choosing Loan Amounts and Repayment Timelines
When deciding your optimal loan amount and terms, key factors include:
How quickly you need the capital
Your projected future cash flow and when it improves
Monthly payment you can comfortably afford
Avoid the temptation to borrow more than realistically needed simply because the money is available. Consider both your present circumstances and the long-term health of your business.
With the right loan amounts and terms, you gain financial fuel to propel your small business forward without overburdening yourself.
Navigating the Loan Application and Approval Process: Assembling a Standout Application
The application process can seem intimidating. Here are tips to help your loan get greenlit:
Short-Term Business Loans: Application and Approval Process
To set your application up for success, be prepared with the necessary documents and put your best case forward to the lender.
Applying for Short-Term Business Loans
Being prepared with the right documents and information makes approval more likely:
Have 2 years of business tax returns, business bank account statements, and financials ready. These give the full financial picture.
Provide personal identification like driver's license, passport, etc.
Outline your specific business purpose and plans for repaying the loan.
Highlight positive factors like growing revenue, sizable assets, and strong cash flow.
Many lenders have online applications with approval decisions in as little as 24 hours.
Meeting Lender Requirements For Approval
While criteria varies, often lenders look for:
Time in Business – 2+ years preferred as it demonstrates stability.
Annual Revenue – $100K+ in revenue is common but lower amounts may qualify.
Personal Credit Score – 600+ helps, but business strength is usually more important.
Industry Experience – Background in your field is a major plus.
Address any weaknesses in your application proactively to assure lenders you are a worthwhile risk.
8 Instant Cash Advance Payday Loans That Accept Chime
With the right preparation, you can get approved and funded quickly.

Seeing Short-Term Loan Successes
Seeing real world examples of how other small business owners have effectively leveraged these loans provides inspiration and ideas.
Real-Life Examples of Short-Term Business Loans
David's Kitchen
Took $50,000, 12-month loan to renovate restaurant interior.
Monthly repayments of $4,500 fit cash flow projections.
Renovation supported 20% sales increase.
Anne's Boutique
Used $15,000 business line of credit for new inventory purchases.
Flexible option allowing her to pay interest costs only as needed.
Avoided high credit card rates for accessing capital.
Christine's Café
Took a $20,000, 6-month term loan to overhaul interior design
Monthly payments of $3,500 fit with seasonal cash flow
Supported a 30% increase in customer visits
Achieving Business Goals With Short-Term Loan Support
Common strategic uses of short-term capital:
Funding equipment purchases and facility upgrades to increase revenue
Covering seasonal dips in cash flow
Launching marketing and advertising initiatives
Hiring talent for expanding operations
Pursuing unexpected opportunities quickly
With the right short-term loan, small business owners can turn possibility into reality.
Best Short-Term Business Loans To Get in 2023
Based on my experience working with small business owners as a financial advisor and my own 30 years as an entrepreneur, here are some of the best short-term business loan options to consider in July 2023:
Kabbage – Best for fast approvals and flexible terms on business lines of credit up to $250,000. Minimal paperwork required.
Fundbox – Best for predictable installment loans up to $100,000 with weekly repayments. Low fees.
BlueVine – Best for term loans up to $250,000 with fixed 6-12 month terms. Fast funding in as little as 1 business day.
Lendio – Best marketplace connecting borrowers to multiple lenders. Loan amounts up to $5 million.
Credibly – Best for merchant cash advances from $5,000 to $500,000. Approvals in 1-3 days.
CAN Capital – Best for merchant cash advances with flexible daily repayment. Minimal credit requirements.
I recommend carefully evaluating loan costs, qualification requirements, and repayment terms before committing. Consulting a financial advisor can provide guidance on managing cash flow and risks. With the right short-term financing, small business owners can smoothly bridge temporary needs and capitalize on growth opportunities.
SuperMoney: The Best Way To Shop & Tips To Compare Short Term Business Loans
Finding the right financing for a small business can be a tedious and frustrating process. With countless lending options and little transparency, business owners often waste hours applying to subpar lenders. But there is a better way – letting SuperMoney Business Financing do the work for you.
Comparison shopping – SuperMoney's loan engine lets you instantly compare rates, fees, and eligibility from their extensive lender network.
Reviews and ratings – See comprehensive ratings and reviews from other business owners to evaluate loan products.
Complete guide – Their advice and guides help you understand the pros and cons of different lending options.
Streamlined research – Answer a quick eligibility questionnaire and get tailored recommendations for your needs.
Access to lenders – They provide access to SBA loans, online lenders, credit lines and more financing options.
By optimizing research and identifying reputable lenders, SuperMoney saves you hours of wasted applications. Their loan marketplace matches you to your best funding options, fast.
With SuperMoney as your financing advocate, focus on your business, not forms. The simplest path to small business loans starts at SuperMoney.com.
Take 5 minutes right now to get your financing search started and find the right loan for your needs. Click below to get custom recommendations through SuperMoney Business Financing loan engine.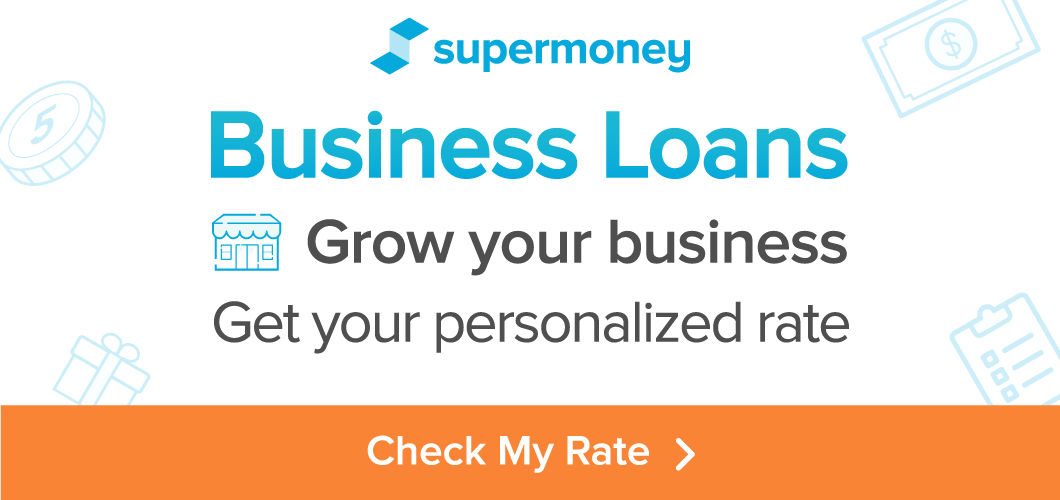 Setting Yourself Up For Short-Term Success
Approaching loans with clear short-term objectives in mind ensures the money is used strategically.
Why You Need Defined Short-Term Goals
Creating a clear roadmap to success
Allowing you to measure progress
Keeping your team aligned and motivated
Providing accountability on how the capital is utilized
Examples of Effective Short-Term Goals
Increase revenue by 20% in the next 9 months
Open a second location within 12 months
Reduce production costs by 10% over 6 months
Hire 5 new employees within the next quarter
Redesign website and boost traffic by 15% in 3 months
The more specific your short-term goals, the better. Tie your loan directly to one or two key objectives.
Using Financing Strategically For Short-Term Needs
Alternative Short-Term Financing Approaches
Business Credit Cards – Convenient access to funds and flexible repayment.
Crowdfunding – Raise small amounts from backers to test new products.
Customer Financing – Offer payment plans to improve customer cash flow.
Cash Advances – Receive future credit card sales today minus a fee.
American Express Business BluePrint – offers a suite of credit cards tailored to small businesses to earn rewards, manage expenses, and access business-specific benefits and services.
Tips For Managing Short-Term Financing Well
Using short-term financing strategically demonstrates financial prudence and positions your company for sustained success.
Conclusion
For any small business owner, the journey to success rarely follows a straight or predictable path. Unexpected turns and opportunities arise along the way that can alter the course of a venture. Short-term business loans provide an effective financing tool to help navigate the twists and turns while moving steadily toward your long-term vision.
When used strategically during critical junctures, short-term capital can provide the fuel to seize promising openings, overcome temporary setbacks, and propel growth to the next level. By understanding your short term loan options, calculating optimal loan terms, and crafting a strong application, small business owners can secure the funding they need to turn inspiration into reality.
The road ahead may not always be smooth. But with the right financing at the right times, you can gain the traction to keep progressing through the ups and downs. Armed with the tips in this guide, you now have the knowledge to determine if short-term business loans are the solution to help accomplish your goals and fully realize your enterprise's potential. Your journey continues, full of possibility.
SUBSCRIBE TO OUR NEWSLETTER
Revolutionize Your Finances & Invest in Yourself Today
Ready to take charge of your finances? Subscribe now for expert advice and gain financial knowledge!
If you have made it this far – you probably appreciated the above article. As a thank you, please help me by:
Sharing the article with your friends on social media – and like and follow us there as well.
Sign up for the FREE personal finance newsletter, and never miss anything again.
Take a look around the site for other articles that you may enjoy.
Note: The content provided in this article is for informational purposes only and should not be considered as financial or legal advice. Consult with a professional advisor or accountant for personalized guidance.