Are you a veteran or a surviving family member of one? If so, have you considered the importance of Veterans Group Life Insurance (VGLI)?
Have you ever considered the coincidence of a veteran's life? The bravery and courage to go overseas, the camaraderie among squadmates, and the difficult transition back home. It all comes full circle when those same veterans become eligible for Veterans Group Life Insurance (VGLI).
As someone who has served our country, you know firsthand the sacrifices that come with the job.
And when service has ended, it's important to ensure that your family is taken care of in case of the worst. VGLI offers up to $400,000 in term-life coverage without the need for a medical exam, giving you the peace of mind you deserve.
But it's not just about financial security. VGLI helps ease the transition for departing servicemen and women as they return to civilian life. With no special qualifications or requirements, any honorably discharged veteran who served on active duty for more than 90 days is eligible.
A Can't Miss Read – The Ultimate Guide & Overview of Insurance – All Things Insurance
This program is designed specifically with veterans in mind, offering affordable rates from top providers and tailored to their unique needs. By choosing VGLI, you're choosing to give back to those who have given so much to our country.
By providing peace of mind through affordable life insurance policies specifically tailored for veterans' needs, VGLI allows those who have given so much for our country to receive something valuable in return: security and stability long after they're off active duty.
So if you want to ensure your family's future is secure and ease your transition back into civilian life, VGLI is the way to go. Don't wait until it's too late – take advantage of this extraordinary program today.
RELATED READING: Complete Life Insurance Guide
VA Service: What Veterans Groups Need to Know About SGLI
If you're a former military member, you probably already know about the importance of having life insurance. And as you may recall, the Service members' Group Life Insurance (SGLI) is an excellent option that provides coverage up to $400,000.
But what happens when you transition out of the military? Well, that's where VA life insurance comes into play. It's a post-separation life insurance program that can give you peace of mind knowing that your loved ones are covered.
One program you may want to consider is the Veterans Group Life Insurance (VGLI). It's a great option for former military members who want to maintain life insurance coverage. With VGLI, you can keep your coverage amount of up to $400,000 and pay your premiums monthly.
Plus, if you already have SGLI, you can convert it to VGLI within 120 days of leaving the military. And the best part? You can manage your VGLI account online, making it easier to keep track of your coverage and pay your premiums.
So, if you're a member of a veterans group, it's important to understand your life insurance options. SGLI and VGLI can be great choices for veterans who want to ensure their loved ones are protected after they leave the service. Remember to assess your coverage needs and consider supplemental coverage options, so you have peace of mind knowing your family is taken care of.
Overview Of Veterans Group Life Insurance
When it comes to life insurance, there are many options available on the market. But how does VGLI compare to these other options? Let's take a closer look.
First, let's consider traditional life insurance policies. These policies require a medical exam and can be more expensive than VGLI. Additionally, many traditional policies may not offer the same level of flexibility and convertibility benefits as VGLI.
Next, there are employer-sponsored life insurance plans. While these policies can be convenient, they may not provide enough coverage to fully protect your family. Plus, if you leave your job, you may lose your coverage.
Another option is to purchase individual life insurance on the open market. This can be a good choice for some, but it may be more expensive than VGLI, especially for older veterans or those with health issues.
How to Save Money on Health Insurance Premiums:
In comparison, VGLI offers the best of all worlds. It's affordable, flexible, and convenient. Plus, with no medical exam required, it's an easy way to get the coverage you need. And if your needs change over time, you can easily convert your policy to another type of insurance.
So if you're a veteran or a surviving family member of one, don't overlook the benefits of VGLI. It's an ideal way to protect your family's financial future and give you peace of mind for years to come.
And now let's compare VGLI to those other options in detail.
Comparison of VGLI To Other Life Insurance Options
VGLI stands out as a unique and advantageous option when compared to other types of life insurance policies. With VGLI, you can customize your coverage to fit your specific needs and budget, and premiums remain level throughout your lifetime.
The absence of medical exams makes VGLI a more accessible option for many veterans, and the ability to change beneficiaries without additional paperwork adds to its convenience.
Compare prices among America's top insurers with PolicyGenius
VGLI offers several advantages over other forms of life insurance.
For instance, with VGLI you can choose how much coverage you need up to $400,000.
Premiums remain level throughout your lifetime; and beneficiaries may be changed at any time without additional paperwork.
Also, no medical exams are required when applying for coverage under VGLI – meaning eligibility requirements are less stringent than those associated with other life insurance plans.
Overall, Veterans Group Life Insurance provides an affordable way for eligible military service members and their families to protect themselves financially in case something happens to them while serving our country.
By choosing VGLI, you can rest easy knowing that you have comprehensive life insurance coverage that can provide for your family's financial needs. So why wait? Apply for VGLI today and enjoy the peace of mind that comes with knowing your family is protected.
The straightforward application process and competitive rates make this type of policy attractive. If you're looking for reliable protection against financial hardship due to death or disability incurred during active duty service, then VGLI might just be the right option for you.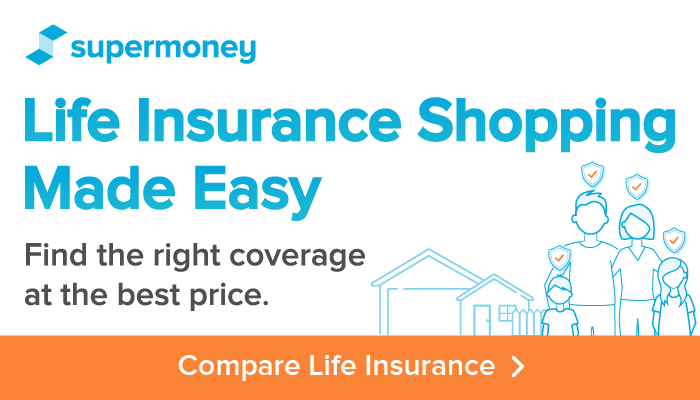 Who Should Consider VGLI?
In addition to the ease of eligibility requirements, VGLI also offers competitive rates for its policies. This makes VGLI a great option for those who are looking for affordable life insurance coverage, without having to sacrifice quality or security.
Veterans of the United States military may benefit from considering a Veterans' Group Life Insurance (VGLI) policy.
VGLI is an affordable and flexible form of life insurance that can provide veterans with important benefits for long-term financial planning.
To qualify, a veteran must have completed 180 days or more of full-time active duty service in the U.S. Armed Forces.
Those who were involuntarily released due to disability during this period of time are also eligible for coverage under VGLI.
After completing their military service, veterans are allowed up to one year and 120 days after separation to apply for VGLI without providing evidence of good health.
During this period, no medical questions will be asked when applying for coverage under VGLI policies.
It's worth noting that VGLI may not be the best option for everyone, however. For veterans with extensive health concerns, it may be more beneficial to explore other life insurance options that offer more comprehensive coverage.
Overall, if you're a veteran who meets the eligibility requirements and is looking for a flexible and affordable life insurance policy, then VGLI is certainly worth considering.
With its competitive rates, no medical exam requirements, and the ability to convert policies over time, VGLI offers a valuable form of protection for military personnel and their families.
Additional Life Insurance Benefits
For those looking for additional life insurance benefits beyond what they receive through the Department of Veteran Affairs, VGLI may be an ideal choice. With its competitive premiums and flexibility, it allows veterans to tailor their coverage according to their needs while helping them plan ahead financially into their future years.
In addition, VGLI provides peace of mind knowing there's protection in place should something happen unexpectedly down the road.
VGLI offers many advantages – including portability between jobs and convenient payment options – making it an attractive option for veterans seeking quality life insurance benefits at reasonable costs.
It is worth taking some time to consider if this type of coverage might fit your individual needs before deciding whether or not you want to pursue it as part of your overall long-term financial planning strategy.
Moving forward, we'll discuss MBA Term and Plus Military Term Insurance To Age plans in greater detail so you can make an informed decision about which policy best suits you and your family's needs going forward..
MBA Term And Plus Military Term Insurance To Age
MBA Term and Plus Military Term insurance are two great life insurance options for veterans.
Both of these policies provide long-term coverage up to age 70, with no term limits or age restrictions.
For those looking for the most comprehensive policy, MBA Term offers higher death benefits than Plus Military Term Insurance.
However, if you're just looking for basic military insurance coverage with a low premium rate, then Plus Military is an excellent choice.
Both policies have unique features that make them attractive to veterans.
With MBA Term, there's the possibility of an accelerated death benefit rider in certain cases where the insured becomes terminally ill before they reach their maximum age limit.
Meanwhile, Plus Military has flexible payment terms that can be tailored to fit your budget and needs throughout your lifetime.
Regardless of which policy you choose, both offer competitive premiums and generous coverage levels that can help protect your loved ones if anything were to happen to you down the line.
Coverage Levels
Like a shield, Veterans' Group Life Insurance (VGLI) offers coverage levels to protect veterans from the unexpected. As a form of term insurance, VGLI policies offer financial protection for military members and their families in times of need.
Below are three ways that VGLI provides life insurance coverage:
Up to $400,000 of affordable coverage to help cover end-of-life expenses
A guaranteed renewable policy with no medical exam requirement
Flexible options, so you can choose the right amount of coverage for your needs
With so many benefits compared to other types of military term insurance plans, it's easy to see why VGLI is such an attractive option for veterans looking to secure their future finances.
Transitioning into civilian life doesn't mean sacrificing important protection – VGLI makes sure that our nation's heroes have access to quality insurance when they need it most.
Is VGLI Term Or Whole Life?
Have you ever wondered if Veterans' Group Life Insurance (VGLI) is term or whole life insurance? It's a common question that many veterans ponder. Let's explore the differences between these two types of coverage so you can make an informed decision on what option best fits your needs.
| VGLI Term | VGLI Whole |
| --- | --- |
| Limited Coverage | Lifetime Coverage |
| Lower Cost | Higher Cost |
| Death Benefit Only | Additional Benefits Available |
When considering whether to go with term or whole life, it's important to compare their benefits and costs.
With VGLI's term policy, you get limited coverage for a lower cost than its whole-life counterpart. You also receive only a death benefit from this type of plan; however, if something should happen during the length of the term, your loved ones will be taken care of financially.
On the other hand, VGLI's whole-life policy provides lifetime coverage at a higher cost but comes with additional benefits such as cash value accumulation and loan opportunities. Depending on your individual needs and budget constraints, either one could be suitable for you and your family.
Weighing all factors in mind, there are pros and cons to both options when deciding if VGLI is right for you. No matter which way you decide to go, understanding more about each choice helps ensure that you have peace of mind knowing your loved ones are protected should anything unexpected occur.
Unique Advantages Compared to Other Policies
VGLI offers unique benefits that make it a great choice for veterans looking for life insurance coverage. Compared to other types of military and private policies, VGLI stands out in several ways.
First, the premiums for VGLI are among the lowest available from any type of policy. This makes it easy to budget for and keep up with payments without breaking the bank. Additionally, there is no physical examination required for qualification which saves time and money.
Another benefit of VGLI is its convertibility options. Policyholders can easily switch between term and whole life insurance at any point during their policy period without having to start over again or pay additional fees. This provides excellent flexibility when trying to find the right balance between cost-effectiveness and long-term protection.
Furthermore, as an employer-sponsored plan, VGLI also has tax implications that could save you money in the long run depending on your individual situation.
here's a table summarizing the benefits of VGLI compared to other policies:
| Benefit | VGLI | Other Policies |
| --- | --- | --- |
| Low premiums | Yes, among the lowest available | No |
| No physical exam | Yes | No |
| Convertibility options | Yes, switch between term and whole life without starting over or paying additional fees | No |
| Tax implications | Yes, as an employer-sponsored plan | No |
With low premiums, no health exam requirement, and flexible conversion options, VGLI gives veterans peace of mind knowing they have reliable coverage that meets their needs at a price they can afford.
Now that we've explored the different types of VGLI policies available, let's move onto how to convert your current policy into another form.
How To Convert Your Veterans' Group Life Insurance Policy
If you're a veteran looking to convert your Veterans' Group Life Insurance (VGLI) policy, here are the steps you should follow:
Consider your options: Before converting your VGLI policy, consider all available options to determine which plan is best for you.
Obtain a Life Insurance Conversion Application: You can obtain this application from your current service branch or through the Servicemembers' Group Life Insurance (SGLI) website.
Complete the application: Fill out the application and submit it to the insurer along with any required documentation such as medical records or evidence of insurable interest in the new policy holder.
Wait for approval: The insurer will review your application and decide whether to approve it or not.
Follow the new policy guidelines: If approved, you'll need to pay premiums according to schedule and follow guidelines set by the new policy provider.
It's important to note that those who are smokers or have certain medical issues may receive different terms than non-smokers or healthy individuals when converting their VGLI policies. By following these steps and considering your options, you can make an informed decision about which plan works best for you.
Guidelines For Smokers And Veterans With Medical Issues
Former military personnel who are smokers or have pre-existing medical conditions need to be aware of certain guidelines when applying for Veterans' Group Life Insurance (VGLI).
If you're a smoker, you'll need to provide details of your smoking history and other relevant information on your VGLI application. This information helps insurers accurately assess the risk factors associated with tobacco use.
For veterans with pre-existing medical conditions, VGLI generally requires an applicant to be medically stable in the 12 months preceding their application. However, some medical issues may be excluded from coverage or require additional underwriting measures before acceptance.
It's important to note that VGLI policies are designed for military personnel and veterans and do not cover pre-existing medical conditions related to non-military activities, such as recreational sports or skydiving.
It's essential for both smokers and those with existing medical concerns to understand these restrictions when considering VGLI coverage. Knowing the rules ahead of time can help ensure you get the best policy possible at an affordable rate.
Cost Of Other Insurance Options
When deciding on a life insurance policy, cost is often a major consideration for veterans. Luckily, Veterans' Group Life Insurance (VGLI) offers affordable and comprehensive protection that can be customized to fit individual needs, making it a popular option for military families.
To compare the cost of different types of life insurance, there are several factors to consider.
For example, short-term military term insurance is less expensive than traditional long-term policies, with lower premiums and limited benefits compared to options like whole or universal life insurance.
One advantage of VGLI is that it has no medical exam requirement, which means that veterans may qualify for coverage without having to go through extensive paperwork or tests. This can save time and money, and make it easier to budget for and keep up with premium payments.
By researching and understanding your options, you can ensure that you get the best value for your purchase of life insurance while providing financial security for yourself and loved ones in case of any unexpected events.
With these considerations in mind, military personnel should feel confident about their decision when it comes to choosing an appropriate policy type and provider. Transitioning into the next section on the advantages of convertibility for young veterans will provide further insight into this important topic.
Advantages Of Convertibility For Young Veterans
Young veterans have much to gain from convertibility when it comes to Veterans' Group Life Insurance (VGLI). With VGLI, young veterans can enjoy a range of benefits that aid in financial planning:
Coverage levels are customizable and adjustable for each veteran's individual needs.
Tax implications may be greatly reduced or even eliminated with VGLI coverage.
Life insurance premiums remain relatively low compared to other life insurance policies available on the market.
These advantages allow young veterans to secure their future by ensuring they're covered financially should anything happen unexpectedly. By taking advantage of convertibility, young veterans can rest easy knowing that their loved ones will be taken care of if something were to occur through no fault of their own.
Convertibility also provides peace-of-mind that keeps finances organized so that there is nothing left unplanned for in the event of death or disability. The next step towards protecting yourself and your family is understanding the claim procedure for VGLI coverage.
Claim Procedure For VGLI
Filing a claim for Veterans' Group Life Insurance (VGLI) is simple and straightforward. The claims process requires the completion of several steps, which are outlined in detail below.
Step
Description
Documents needed
1. Report Death to VA
Notify the Department of Veteran Affairs (VA) about the death of an insured veteran by calling 1-800-669-8477 or visiting their local regional office. A Certificate of Eligibility can also be submitted if available.
-Certificate of Eligibility
-Death Certificate
-DD Form 214/NGB 22
-Copy of Marriage License
2. File VGLI Claim
Submit a completed Standard Form 2818 along with supporting documentation to Prudential Financial Inc., either via mail, fax, or online submission form. This will include beneficiary information as well as any other required documents listed on the form such as military service records and proof that premiums have been paid up until date of death.
-Standard Form 2818
-Evidence of Military Service Records
-Proof Of Premium Payment
-Beneficiary Information
3. Wait For Claims Review
Once all documents are received, Prudential Financial Inc.'s highly trained staff reviews each claim thoroughly before making a decision regarding payment eligibility. Response times vary depending upon individual circumstances but typically take 4 – 8 weeks from when all necessary forms are submitted correctly and completely filled out.
N/A
The privacy protection provided by VGLI ensures that all personal information related to filing a claim remains secure and confidential throughout the entire process; no third parties can access this data without permission from both claimant and insurer.
With these safeguards in place claimants can rest assured knowing they've taken appropriate action to ensure their loved one's policy is honored according to plan provisions and state regulations.
Privacy Protection With VGLI
Veterans who are considering VGLI need reassurance that their data and private information will be kept secure.
For example, a veteran can feel comforted knowing that the Department of Veterans Affairs (VA) is committed to protecting veterans' privacy by following strict guidelines for collecting data and releasing personal information.
To further protect their customers, VGLI provides these four key points of security:
All customer records are stored in an encrypted format on secure servers;
Online access is password-protected with multiple layers of authentication;
Only authorized personnel have access to customer accounts; and
A third-party audit is conducted annually to ensure compliance with VA standards for privacy protection.
By implementing these safeguards, VGLI ensures veterans' right to privacy as they take advantage of this important life insurance benefit program available to those who have served our country so honorably.
It's clear why veterans should feel confident in trusting VGLI with their valuable personal information when signing up for coverage. With this peace of mind, let us now turn our attention to the tax implications associated with VGLI policies.
Tax Implications Of Veterans' Group Life Insurance
Now that you understand the privacy protection provisions associated with Veterans' Group Life Insurance, it's important to consider its tax implications.
Generally, premiums paid for VGLI are not eligible for any kind of deduction, and no taxes are due on death benefits received from a VGLI policy.
However, if the beneficiary or owner receives income payments over several years, they may be subject to taxation depending on their overall taxable income in a given year.
Also, if the VGLI policy is surrendered early or terminated before maturity, then the amount received will be treated as ordinary income and taxed according to your federal tax rate.
So when considering long-term financial planning with VGLI, it's essential to review all relevant tax rules and regulations pertaining to the surrendering or termination of policies. This way you can ensure that you don't incur unnecessary taxes while maximizing your benefit potential through the use of this valuable insurance product.
Next we'll explore strategies for using VGLI in your long-term financial planning goals.
When it comes to long-term financial planning, Veterans' Group Life Insurance (VGLI) is an invaluable tool.
With its military term life insurance coverage, plus the ability to convert into permanent plans without a medical exam or even any paperwork at all, VGLI provides privacy protection and tax implications that are incredibly beneficial for veterans.
For those looking to invest in their future with VGLI, there are several options available.
You can opt for joint survivorship policies, 10-, 15-, 20-, or 30-year level premium periods.
Guaranteed insurability riders.
and conversion privileges up to age 70.
Plus, you'll have access to optional rider benefits like accelerated death benefits and waiver of premiums if you become disabled during your policy's lifetime.
All this allows you to customize your plan according to your unique needs while ensuring that your family will be taken care of after you're gone.
No matter what kind of long-term financial planning situation you find yourself in, VGLI has the right option for you.
With so many options available and numerous advantages over other types of insurance products, it's no wonder why more and more veterans are turning to VGLI as part of their comprehensive retirement strategy.
Conclusion
Thank you for taking the time to read this post about Veterans' Group Life Insurance (VGLI)! I hope you found the information helpful and informative. If you did, please feel free to share this post with your fellow veterans who may also benefit from this coverage.
If you're considering VGLI as an option for your life insurance needs, remember that it offers flexible coverage levels and longer term protection from age 70 up to age 80. Plus, it can be an essential part of your long-term financial planning strategy.
One of the only objections to VGLI is the loss of access to military term insurance after leaving the service. However, by choosing MBA Term or Plus Military Term Insurance to Age 70 as part of your transition plan, you can still enjoy portable coverage at low rates while taking advantage of all the fantastic features offered by VGLI.
Veterans' Group Life Insurance (VGLI) is a fantastic option that should be considered as part of any military service member's transition plan. With its comprehensive coverage levels and extended terms available through MBA Term and Plus Military Term Insurance to Age 70, you have everything you need to get the life insurance protection you deserve!
Don't forget to sign up for my newsletter below to stay informed and receive more helpful information for your personal finances. And, if you have any feedback or questions, please don't hesitate to comment below. I would love to hear from you!
SUBSCRIBE TO OUR NEWSLETTER
Revolutionize Your Finances & Invest in Yourself Today
Ready to take charge of your finances? Subscribe now for expert advice and gain financial knowledge!
If you have made it this far – you probably appreciated the above article. As a thank you, please help me by:
Sharing the article with your friends on social media – and like and follow us there as well.
Sign up for the FREE personal finance newsletter, and never miss anything again.
Take a look around the site for other articles that you may enjoy.
Note: The content provided in this article is for informational purposes only and should not be considered as financial or legal advice. Consult with a professional advisor or accountant for personalized guidance.